​by Anna Clark

Last Sunday SCBC participated in OURCs' Autumn Fours regatta. The women were up first against Exeter. Somerville sped ahead but unfortunately Exeter were forced to stop racing shortly after the start, meaning an easy, if anti-climactic, win for the girls' 4+. Nevertheless they were through to the next round! The men got off to an exciting start, beating a swift looking Oriel B by three-quarters of a length, and powering themselves into the quarter-finals. The women, facing stiff competition against a mid-Div 1 Hertford kept with them for the whole course from Longbridges but unfortunately lost out by a length at the finish. The men were also beaten by a fraction by Merton A. Nevertheless, both our men's and women's crews were looking good and we're really proud they both got to the quarter-finals. A great day's rowing!


M4+
​Sowon Lee
Rafa Baptista
Rowan Nicholls
Michael Hutcheon
​Ed Moss

W4+
Olivia Murray
Milly Horvath
Nina Faure-Beaulieu
Frances O'Morchoe
Anna Clark

​
​A video of the men's race against Oriel:
Powered by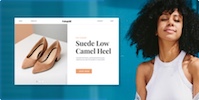 Create your own unique website with customizable templates.